As time rewinds to the late 19th century on the streets of London, the steam engines roar and the fog pervades, making time seem to stand still. This was an era full of retro aesthetics and mechanical beauty, and the birthplace of steam punk culture.
In this era, watches were not just simple timepieces, but also works of art. Our steam punk vintage watch combines antique mechanical designs with modern technology to create a masterpiece.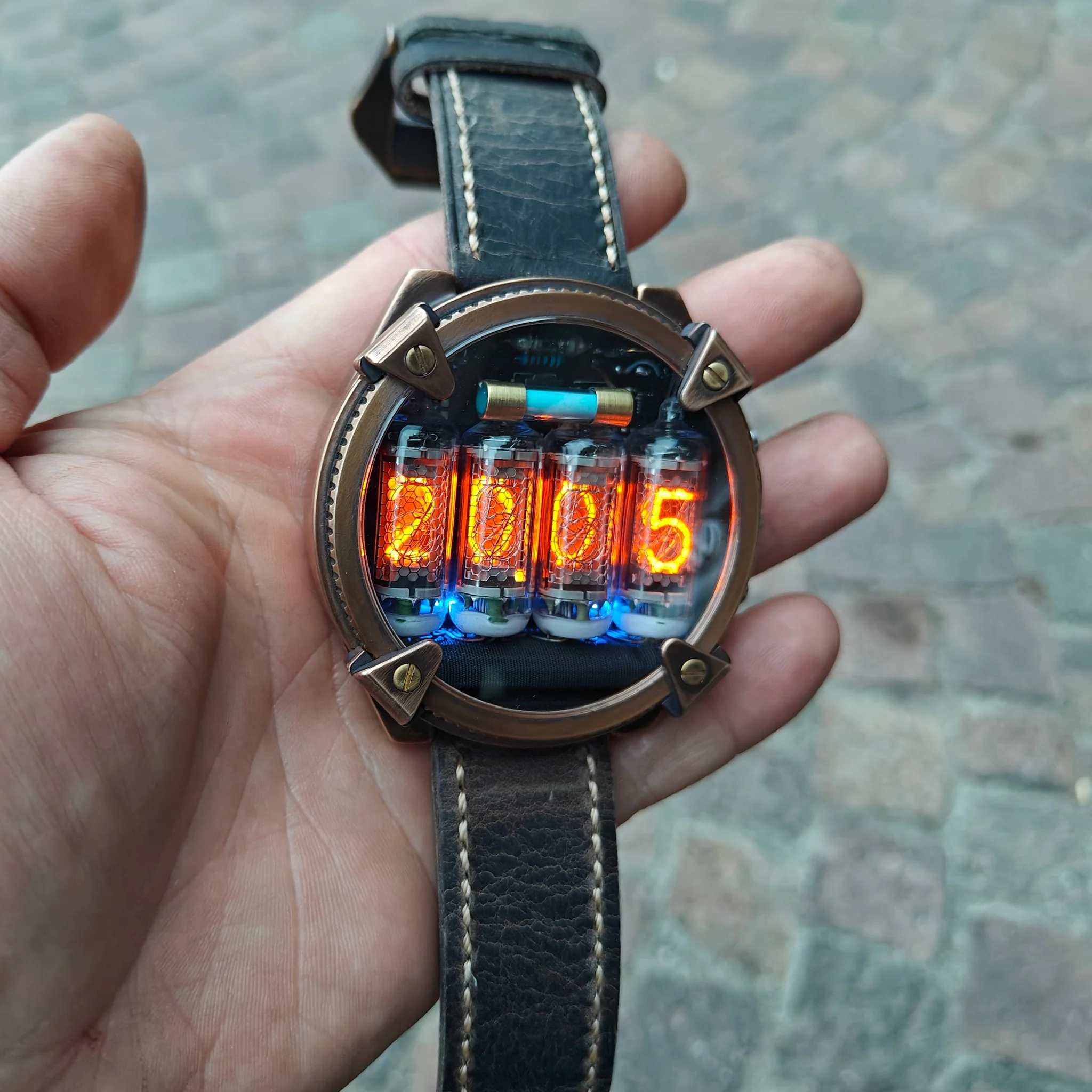 The watch face is made of antique-toned copper or brass material, embellished with steam punk-style gears and mechanical structures, showing exquisite craftsmanship. The watch strap is made of high-quality handmade materials that are comfortable and durable, giving you a comfortable wearing experience.
This watch is not just an accessory, but also a way of life. It perfectly blends steam punk culture with fashion taste, making you a unique and stylish steam punk fashionista. Whether attending important occasions or daily wear, it adds charm and style to your look.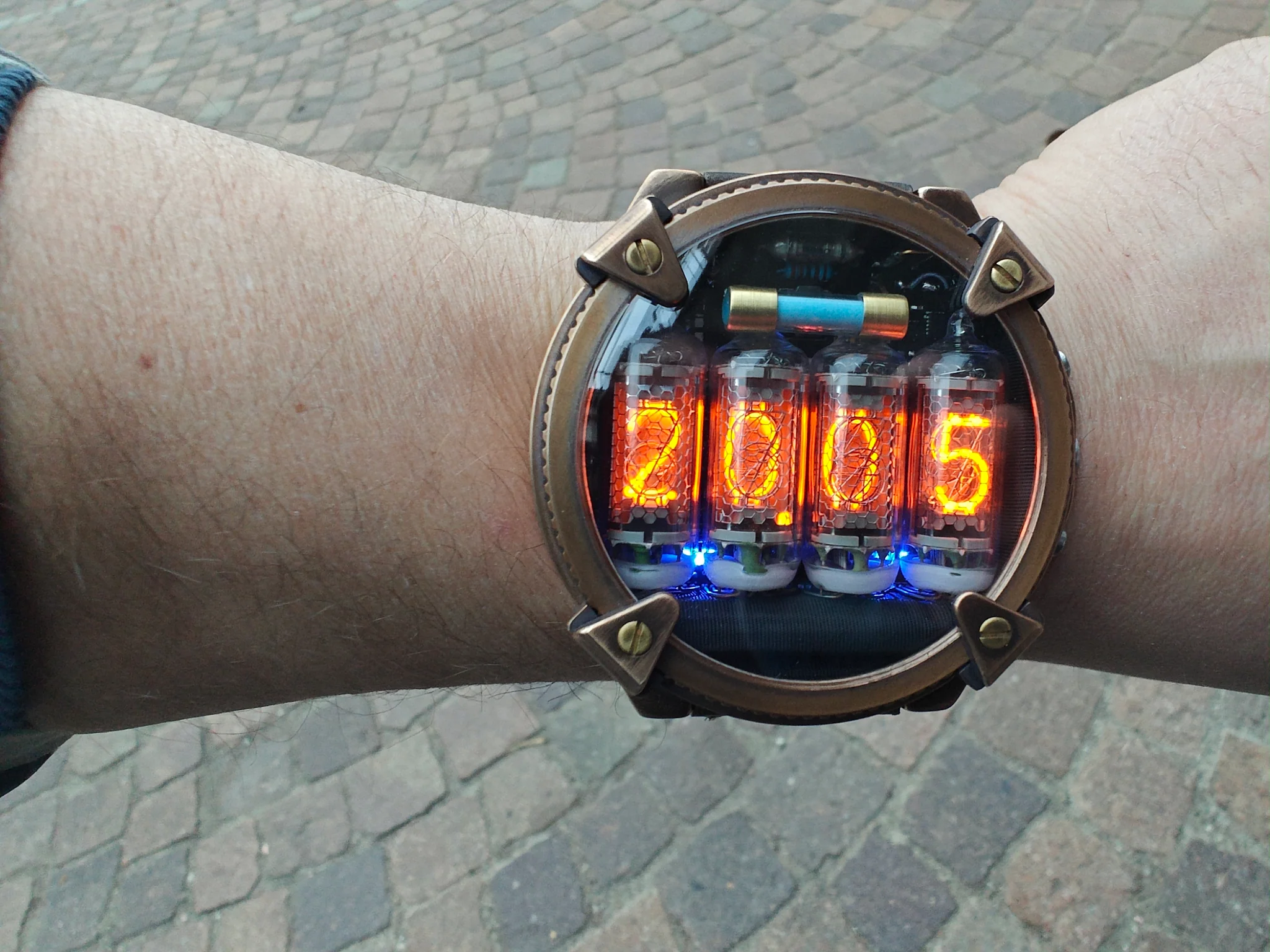 We use the purest handcrafting techniques to create this unique steam punk vintage watch, reminding you of the passage of time and classic mechanical aesthetics, and showcasing your unique personality and style.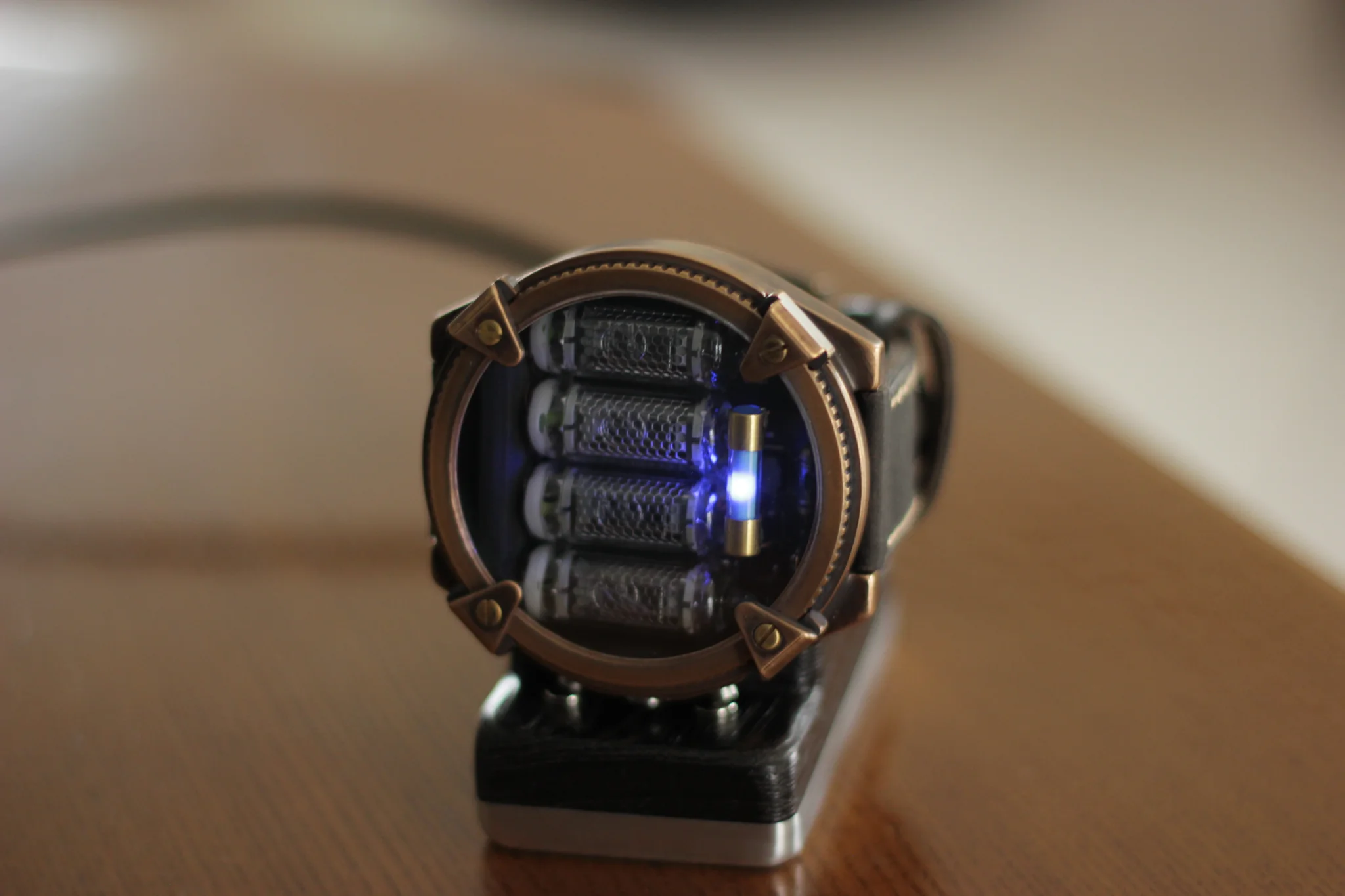 New, original, self-made brass, bronze, sapphire glass, wrist watch with 4 Nixie tubes z5900m
The body milled from a solid piece Brass and bronze.
The body is made from brass and bronze. (Size: 63x18 mm).